Listen to change-makers, writers, artists, musicians, innovators, healers, and educators talk with Caryn Mirriam-Goldberg, Kansas Poet Laureate Emerita, about how we can unearth, explore, and transform the stories we live for greater freedom, justice, wisdom, and homecoming. Explore with us ways to better align our narratives with our callings and the callings of our time and the living earth.
Episodes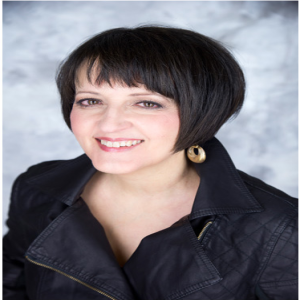 Wednesday Dec 29, 2021
Wednesday Dec 29, 2021
Kelley Hunt is a quadruple threat – an exquisite songwriter, virtuoso pianist and guitar player, astonishing singer, and also an amazing arranger of her music, whether for solo concerts or an 8-piece band and several vocalists creating entwined and soaring harmonies and magic together. She's also a vocal, songwriting, and music coach and educator, and she's my co-conspirator for Brave Voice: Writing & Singing for Your Life, an annual retreat we've been rocking forth since 2006.
Kelley often uses the word soulful because that's what she embodies in her music, writing, and simply the way she moves through this life. I've always been drawn to her music for its innate healing qualities, whether I'm listening at home or sitting in one of the coveted seats at her concerts or just buddying up to her at the piano while we write another song. Yes, one of the greatest gifts in my life is getting to co-write songs with Kelley.
One of her albums and songs is called "Inspiration," and that she is. Throughout the worst of the pandemic, Kelley, with her manager (and husband) Al Berman, put out weekly Connection Concerts, free for anyone to attend via Facebook Live, to let us know we weren't alone in our distance.
The songs we talked about today included: "Freedom Day," "Music Was the Thread," "The Beautiful Bones," "Miracle," "Love," "That's What Makes You Strong" (by Jesse Winchester), "Mercy," "Stand Up" (which you can download for free on her home page), "Bright Lights" (not yet recorded), and "Love Heals" (not recorded). Please support this artist by buying some music, sheet music, or other merch at her website (where you can also find out when she's performing live or over the interwebs).
Please support my podcast by becoming a patron (for as little as $3/month), plus you'll get weekly care packages for a creative life, cool perks, a writing guide, and more. More here.
Please subscribe to my podcast by following me here. You can also find "Tell Me Your Truest Story" on Instagram and Facebook.